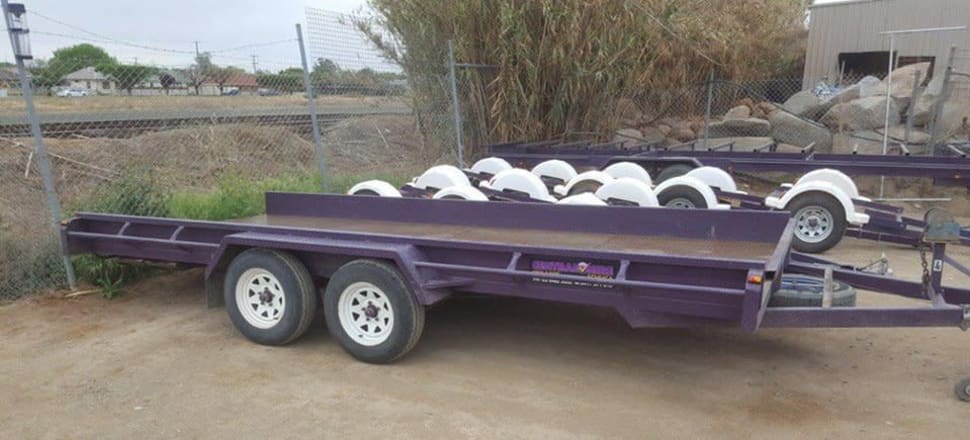 5370537724001
POLICE are appealing for information into the theft of two trailers stolen from Echuca and Tongala properties over the past week.
A purple trailer (pictured right) was stolen from Echuca premises in Sturt St between 6pm on Monday and 8am yesterday.
Anyone with information can contact Echuca police on 54831500 or Crime Stoppers on 1800333000. Thieves also stole a charcoal grey 2005 model Eureka tandem car-carrying trailer from a business yard at the corner of Henderson and Finlay roads, Tongala, between 11pm last Tuesday and 7am last Wednesday.
The chain mesh boundary fence was cut and the trailer, attached to a white dual cab 2WD ute, was pulled and the front left corner of the trailer hooked onto a steel fence post — ripping it out of the ground.
The trailer, with white Sunraysia wheels and a heavy-duty winch attached to the drawbar, would have been damaged. Anyone with information about this trailer, registration R14837, can contact Tongala police on 58590501 or Crime Stoppers.